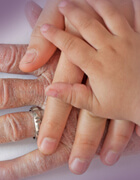 Developmental Initiatives
Services For Those With Psychological Disorders
Many talented individuals from different walks of life come to IPH to sharpen their skills by inputs & emotional regulation.
They could be from as diverse fields as entrepreneurs, athletes or artists.
IPH offers appropriate Psychometric tests for them and gives mentoring inputs to such individuals, to maximize their potentials.
For giving common & continuous mental health inputs IPH has designed many periodic workshops in the IPH premises.
---
Special Services
---
For Families & Groups
Family counseling
Marital assessment and counseling
Premarital assessment and counseling
IPH has dedicated team that deals with marital & premarital problems. This team includes
---
List of Remedial staff

Ms. Manjushree Patil

Ms. Sushama Palan

Ms. Preeti Rane

Ms. Smita Nair

Ms. Rani Kuberan

Ms. Shweta Marathe

Ms. Vaidehi Bhide

Ms. Geetanjali Tambe

Ms. Vidya Naik
---
List of Occupational Therapists

Dr. Shreeharsh Jahagirdar

Dr. Shrfali Singapure

Dr. Sheetal
---
Speech Therapist

Mr. Prashant Sonkambale

Ms. Shilpa Walimbe
---
Autism Therapist

Ms. Mahalaksmi R.